Chilled Beet Soup
This year we grew several varieties of beets in colors ranging from white, to peach-blushed gold, to the deepest ruby red. This chilled soup is a refreshing summer lunch or light supper. I like to serve this with spiced tortilla chips. It is simple to make and very beautiful.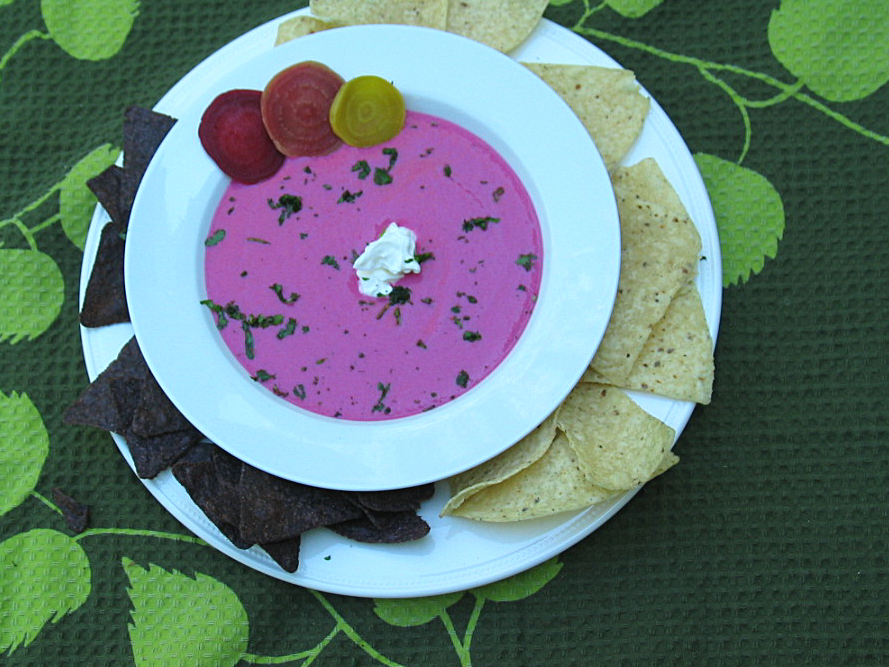 Ingredients
2 portions
6 medium beets any color
1 1/2 cups buttermilk
1/2 cup sourcream (lowfat or regular)
1 teaspoon salt
1 small red onion
2 tablespoons apple cider vinegar
fresh ground pepper to taste
1 tablespoon maple syrup (.. trust me on this one)
Garnish:
spinkle of fresh flat Italian parsley, chopped
A small dollop of sour cream
Wash the beets and remove the leaves. Don't peel them yet. Place the beets in a saucepan, cover with water, and simmer on medium heat until tender. Under running cold water or in a cold water bath, gently rub off the beet skins until they slip off. Trim the roots and any bruises or spots. Place the cooled peeled beets in a food processor or blender, add the remaining in ingredients except the garnish.
Comments
One Response to " Chilled Beet Soup "
Leave a Reply