The True Chanterelle
Two days ago, I was handed a brown paper bag full of beautiful, deep golden mushrooms. We are having a particularly abundant year for wild mushrooms.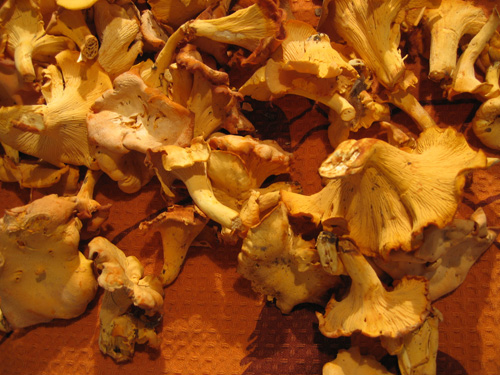 The next day I visited Kathie Hodge, Assistant Professor of Mycology in the Plant Pathology department at Cornell Universtiy. It is convenient living in a university town. Professor Hodge graciously identified my specimen as a true Chanterelle, as opposed to the false Chanterelle which can cause great distress if consumed ( I mean distress!). Don't miss the Cornell Mushroom blog. I'll also, be checking the WWW Virtual Library of Mycology, often.
Stay tuned – I am working on a recipe for Chanterelle Risotto.
Comments
Leave a Reply